HIRE ALL THE ITEMS FOR YOUR WEDDING IN A FEW CLICKS!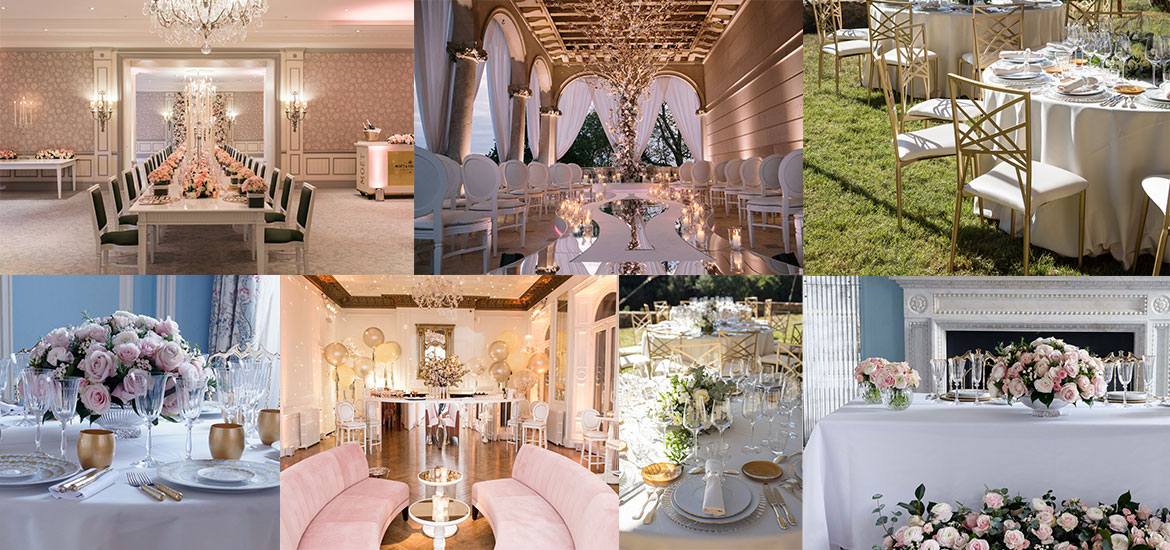 Whether the theme of your wedding is bucolic, all white, gold or vintage fashion, your event must be unique and as you want it to be!

To make this day an unforgettable moment, Options offers you the tableware you need ro rent for a successful event. A lot of plates, glasses, cutlery and tablecloths ranges are part of our catalogue, as well as the equipment for your cocktail parties and lounge areas. Choose also the furniture according to the tableware : buffets, chairs, high tables.
Your event in 4 steps!
1
Make your selection:
From over 3,000 product ranges.
Select your tableware, furniture and accessories online. Alternatively, why not visit our showroom?
2
Choose your quantity:
Over 100,000 items in stock.
We'll check availability and work towards a selection of products that meet your brief.
3
Select delivery and collection times:
Delivery 24/7, 365 days a year.
Let us know the date and time you need us to delivery and collect. We look forward to seeing you there!
4
Receive a quote:

Your quote within 24 hours.
If your query is urgent, please call 0203 609 0609. We can't wait to hear from you!
Specialising for over 40 years in rental equipment for events as well as the design and staging of the tableware and decoration. Options rent equipment and products that are indispensable when organising a wedding. From furniture (tables, chairs, buffet tables, etc.) to tableware (plates, cutlery, glasses, etc.), without forgetting decorative items for the reception room, exterior and of course your table (candelabras, coloured beads, vases, place name holders, etc.) Hiring has financial benefits that shouldn't be overlooked, for example, you only hire the equipment and the number of items you need and you won't clutter your home with equipment that you will rarely use.
Our Fabulous Wedding Dining Chairs