DISPLAY YOUR CAKES AND DESSERTS ON OUR CAKE STANDS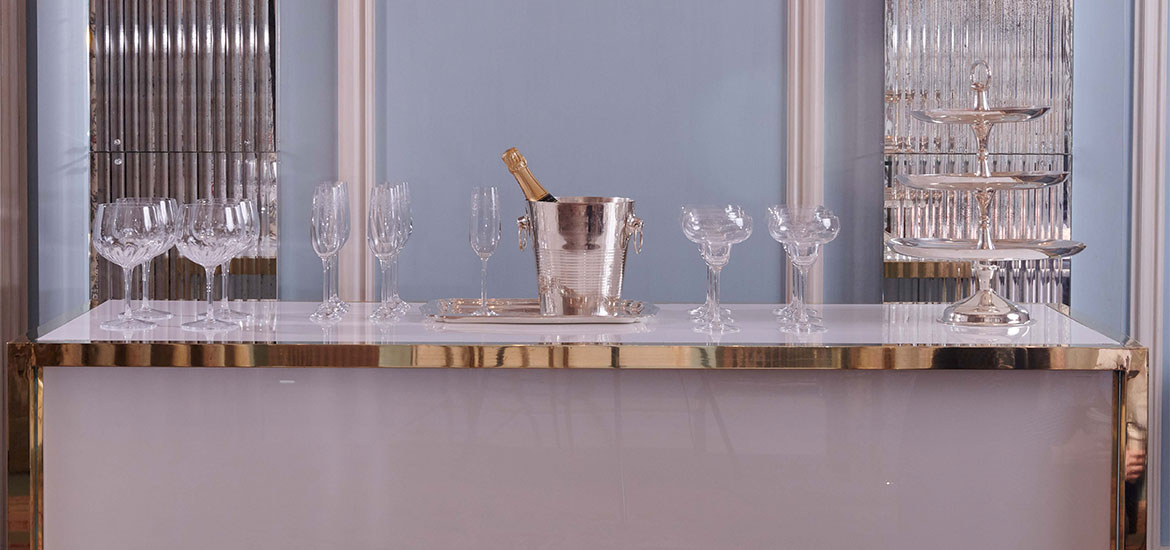 Creating a magical afternoon tea or wedding dessert station can be extremely rewarding, the range and variety of colours available when producing desserts and cakes, allows you to create a truly magnificent experience for your guests. The rental of our cake stands can be an integral part of your dessert station design, adding elevation to the table with desserts displayed at different heights.

Displaying desserts and sweets is a skill, a know-how that must combine imagination and tradition in order to tempt your guests. Whether it is for a dessert bar, a wedding, a special birthday party or a traditional tea time, the rental of our service equipment will allow you to create elegant displays for your events.
Your event in 4 steps!
1
Make your selection:
From over 3,000 product ranges.
Select your tableware, furniture and accessories online. Alternatively, why not visit our showroom?
2
Choose your quantity:
Over 100,000 items in stock.
We'll check availability and work towards a selection of products that meet your brief.
3
Select delivery and collection times:
Delivery 24/7, 365 days a year.
Let us know the date and time you need us to delivery and collect. We look forward to seeing you there!
4
Receive a quote:

Your quote within 24 hours.
If your query is urgent, please call 0203 609 0609. We can't wait to hear from you!
Create a sumptuous dessert bar for your wedding reception.
Remember, we eat with our eyes, that's why the presentation of desserts is just as important as the taste. At the end of the meal, dessert becomes a focal point; it should surprise and leave your guests with the sweetest of sensations. Are you dreaming of a magnificent wedding cake with two or three tiers? A delicious buffet of mini desserts? Or an assortment of gourmet cakes? In order to stage and showcase your desserts with style and elegance, we have a variety of plates , trays and cake stands to hire, with perfect dessert or cocktail cutlery to match.
Afternoon tea
For a social event, a press release or a charity gala, why not invite your guests to a relaxing, traditional British afternoon tea. An English tradition at its best, afternoon tea is accompanied with an assortment of sweet and savory foods that are traditionally served on a tiered stand. This custom, which appeared in the 18th century under the reign of Queen Victoria, is still part of everyday life in the United Kingdom today. Once considered as the third meal of the day, it remains an important social event. Thanks to our range of cake stands, you can recreate a decor worthy of the most famous tea rooms: silver plated tiered stands or porcelain individual stands can be used to display your finger sandwiches, mini muffins, scones or even slices of Victoria Sponge Cake... Can I offer you another cup of tea?
Tableware and decoration by Options
Experts in tableware, decoration and table setting and design for over thirty years, Options Greathire is there to accompany you through the special occasions in your life. Our extensive range of service accessories for tables and buffet tables will allow you to fulfil your expectations and they will showcase the dishes and food at its best. Our expertise and high standards of quality enable us to offer you the most unique accessories combining elegance, originality and functionality. Throughout the planning of your project, you can count on the advice of our experts to make your event an unforgettable experience.