BARBECUES, IDEAL FOR AL FRESCO DINING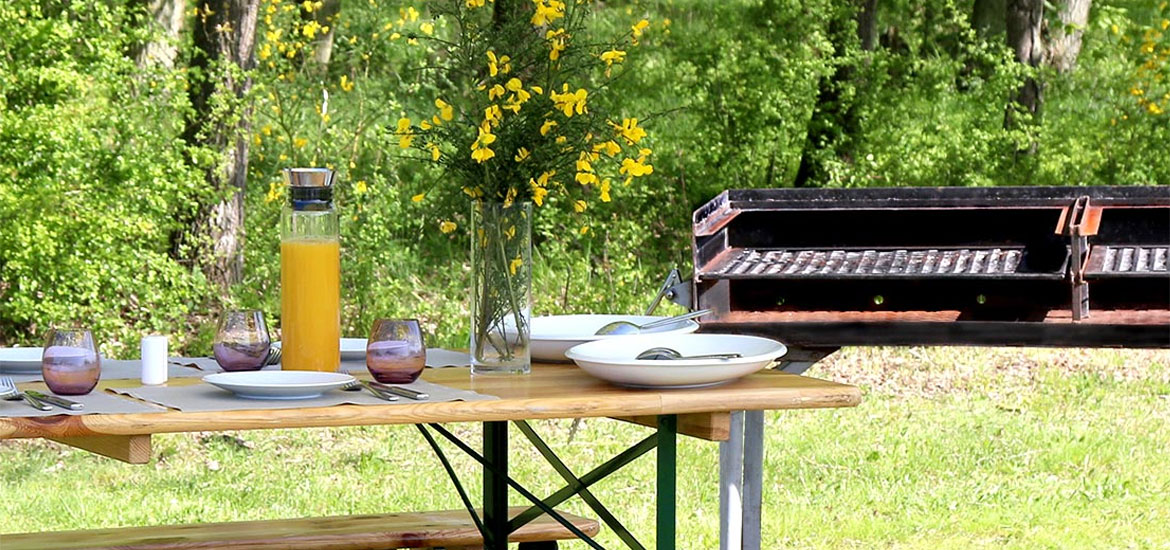 Who doesn't like a BBQ! Barbecues are by far the best way to enjoy a meal outdoors. The must have for al fresco dining. Good quality equipment is the key for a successful barbecue . Options Greathire hires all the equipment and accessories you could possibly ever need for your BBQ.
Your event in 4 steps!
1
Make your selection:
From over 3,000 product ranges.
Select your tableware, furniture and accessories online. Alternatively, why not visit our showroom?
2
Choose your quantity:
Over 100,000 items in stock.
We'll check availability and work towards a selection of products that meet your brief.
3
Select delivery and collection times:
Delivery 24/7, 365 days a year.
Let us know the date and time you need us to delivery and collect. We look forward to seeing you there!
4
Receive a quote:

Your quote within 24 hours.
If your query is urgent, please call 0203 609 0609. We can't wait to hear from you!
Entertain around a barbecue
Fine weather means outdoor events! If you are planning a family get together, a lunch between friends, or a birthday celebration in your garden, a barbecue is the best way to please everyone. A BBQ is also perfect for company events, for example, a team building event incorporating a barbecue allows for socialising in a non-formal way. Ensuring you have the correct equipment for your event will ensure that everything runs smoothly. Options Greathire has chosen a selection of high quality barbecue accessories to meet your needs. Now it is just down to you to fix the date for your event.
A large selection of products for you
You will need to create a menu, as well as a guest list so that you can prepare the list of equipment you will need for your event. It is important to select one or more barbecues that will work with your choice of venue. Some accessories are indispensable, for example barbecue tongs to turn food on the grill. You may also wish to enhance your barbeque with a folding trestle table or one of our food stations along with your choice of garden furniture which is also available to rent from Options Greathire.

Options Greathire have a selection of barbecues available to hire. Gas barbecues are practical and fashionable & charcoal bbqs are the go to choice with the convenience of being easy to get going. Whatever you choose, quality products at Options Greathire are guaranteed.
Options Greathire, a partner for your event
Instead of buying your own BBQ, renting a barbecue from our range is the clever. Economical, you will save money and you won't clutter-up your home or garage with large pieces of equipment you rarely use.By choosing to hire a barbecue from Options Greathire, you are guaranteed to benefit from high quality equipment. Easy to install and use, the products that are in our catalogue are delivered to you by our professional and friendly team. Our team will organise a delivery slot that works for your schedule. We will do everything possible to ensure that your event is a success!